40 Year Anniversary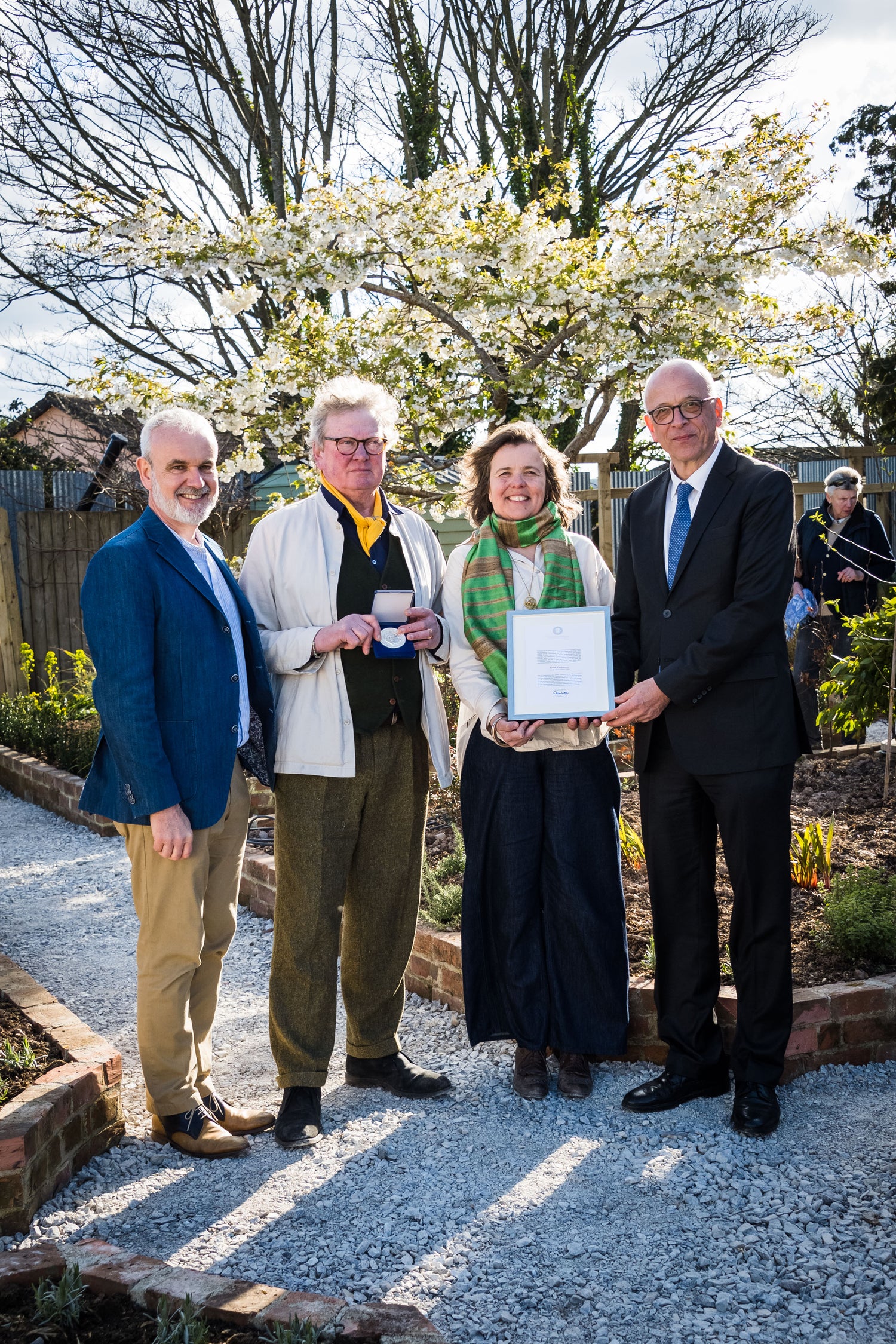 This year we have been celebrating the fortieth year of Belvelly Smoke House and the craft to which Frank has dedicated his entire working life with the numerous friends, family and supporters who have been with us through the ups and downs of four decades.
Our anniversary started well with the wonderful news that Frank won the Walter Scheel Medaille, a prestigious European award which recognises outstanding services to the preservation of European culinary traditions and as such an exceptional contribution to European cultural heritage. Frank is the only person in Ireland to have received this accolade and he joins the ranks of laureates such as Carlo Petrini of Slow food, Ferran Adria of El Bulli, and Pierre Emmanuel Taittinger.
We have lots planned for this year, not least the planting of our walled garden, the first phase of a project that will reveal itself when the salmon smoking allows. We'd like to sincerely thank everyone involved in the smoke house,
especially those who have worked with us, and multitude of people who come back for smoked fish week after week, year after year, making it all possible.
Testimonials
The finest smoke, the finest fish, the finest waters, the whole wide world in my honest opinion.
Allan Jenkins, Editor, Observer Food Monthly
Happiest Irish guy in America at the moment. Thank you for making sure I have an Irish Christmas 4000 miles away from home.
Colm Kennedy, Chicago, Illinois
Unbelievably good smoked salmon from County Cork in Ireland… A different league
Tom Parker Bowles, Daily Mail
Hederman Smoked Salmon is utterly delicious. Nothing comes close. A great present too.
Alice Garrad Kerr, Holywood, Co. Down
Bravo Hedermans.
I cannot believe that THIS MORNING our Salmon arrived. It travelled so fast to the South of France that its ice pack was still frozen.
Martin & Sile Dwyer, France
"Frank Hederman smoked salmon for breakfast and for lunch because it is so out of this world."
Clare de Boer, Chef, The River Cafe, London
Merci pour la bonne livraison du saumon à bonne date comme d'habitude.
Tout était parfait.
A. Verstraete, France
Well I was blown away by the smoked salmon we received last week, truly stunning. I've been telling everyone I meet about it.
Paul Weaver, Head Chef, Noble Rot, London
"Congratulations to you all for a great product and exemplary service. I will be back."
Charles Cook, CEO Bright Cook & Co Holding Ltd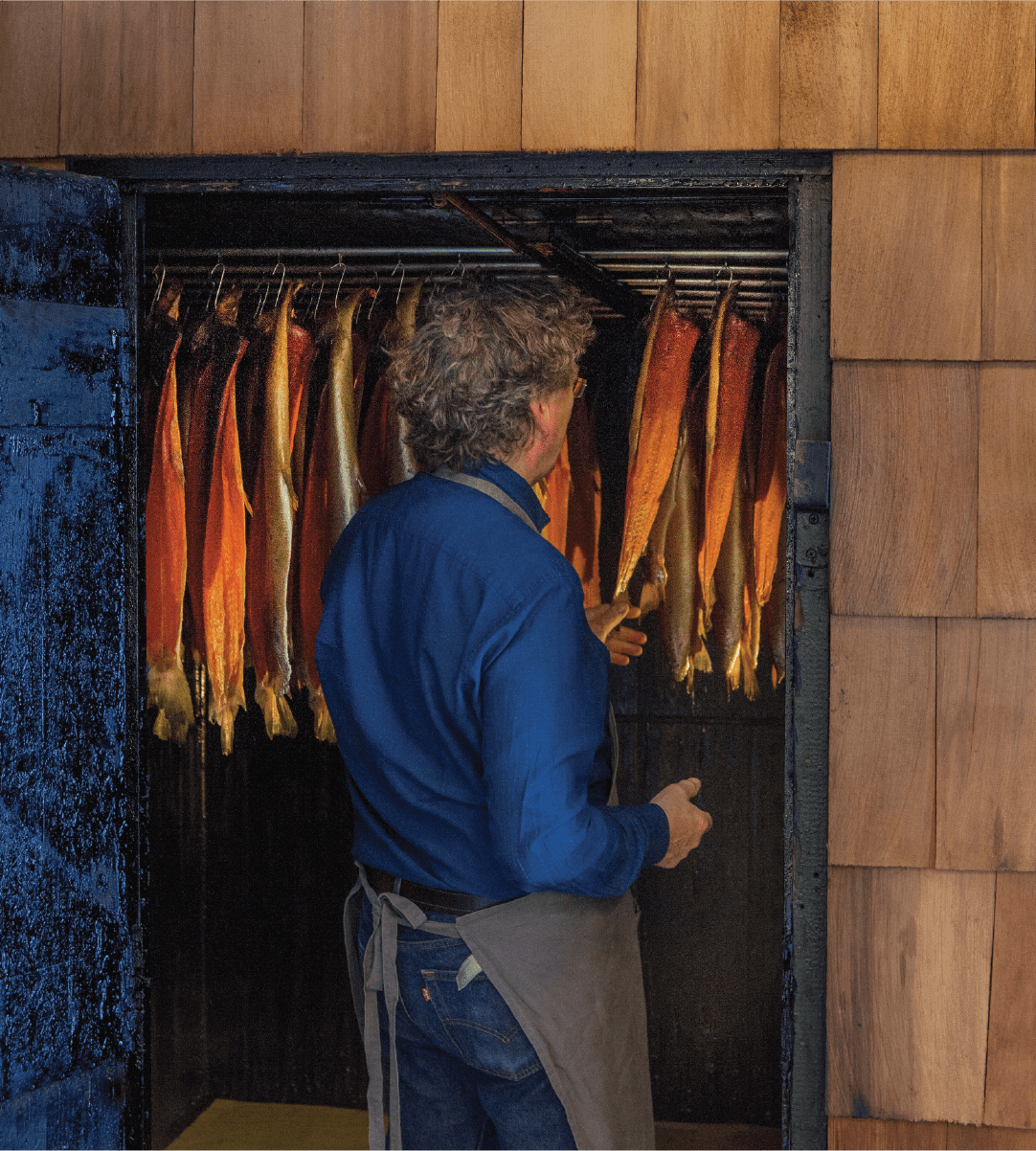 Frank Hederman
In a world of mass–produced, industrially smoked fish, Frank has redefined Irish smoked salmon and made it so delicious it has become an essential weekly if not daily luxury. Nothing else will do.
Discover More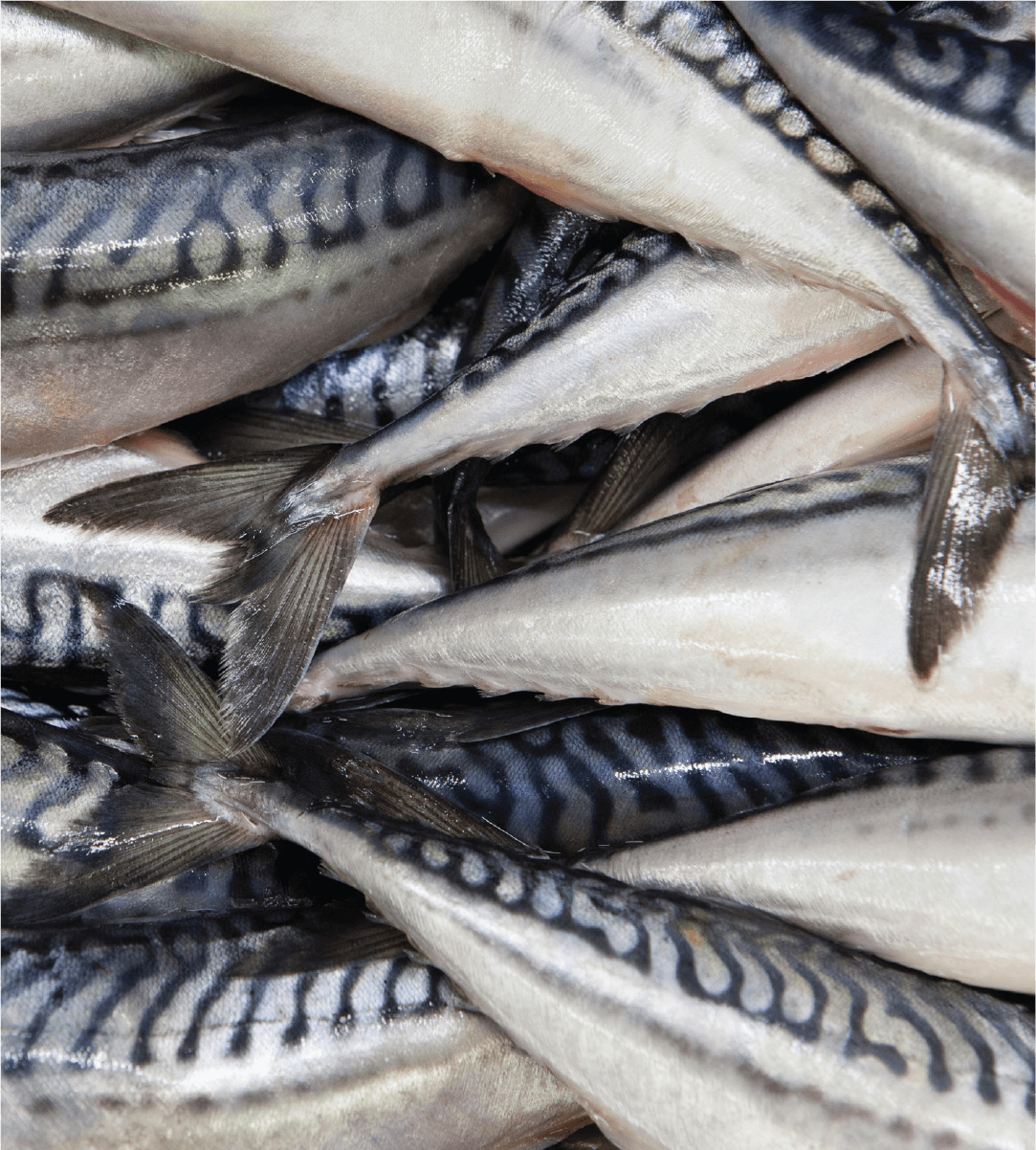 ORGANIC & WILD IRISH FISH
How we select and prepare our raw materials for smoking. As with anyone producing good food, excellent ingredients are paramount. Here we focus on the wonderful Irish organic salmon and wild fish from our shores.
Discover More