Hederman Hot Smoked Irish Salmon with Chillies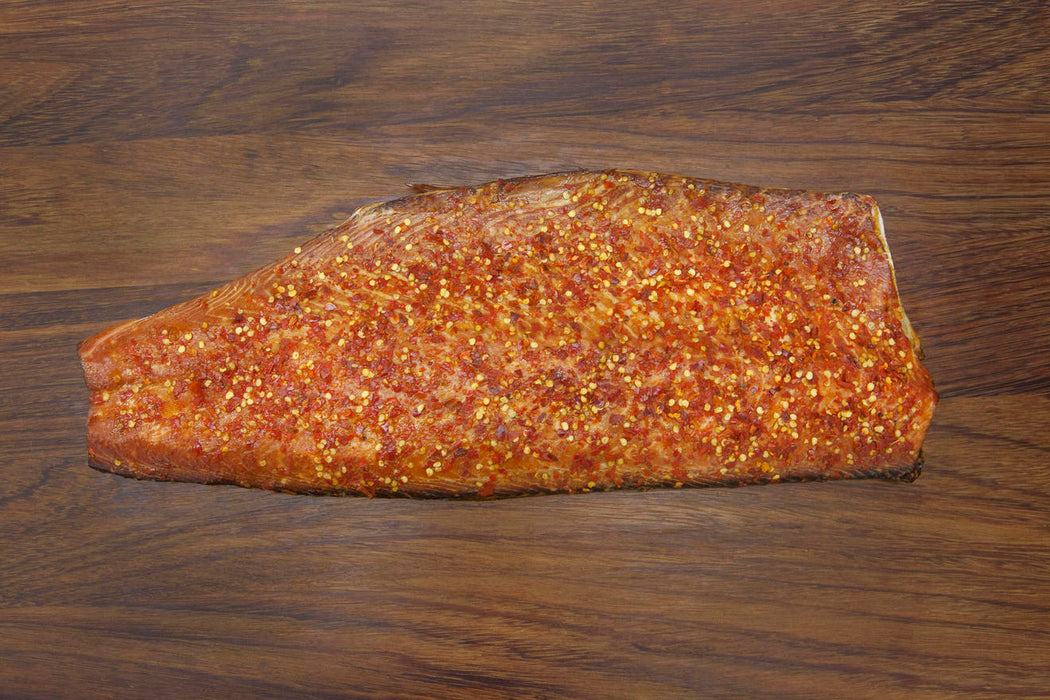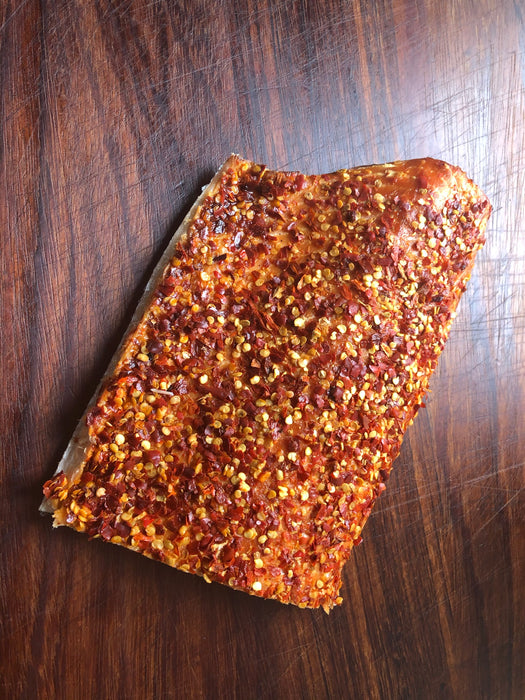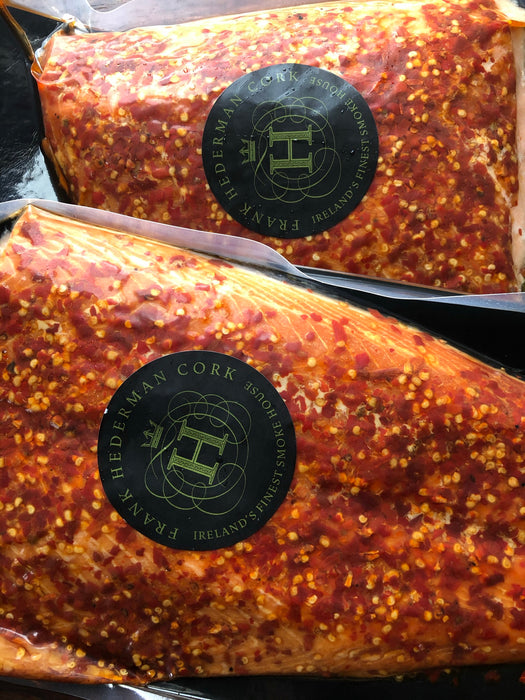 WHY CHOOSE HEDERMAN HOT SMOKED IRISH SALMON
We are best known for our traditional cold smoked Irish salmon, but we have also developed a considerable following for our luscious hot smoked, which comes plain or with chillies. 
It flakes beautifully and so looks handsome on top of canapes, when the flavour and unctuous texture give plenty of momentum. 
Creme fraiche and horseradish are the perfect partners to hot smoked on homemade gougeres or unsweetened brioche, just for example…
Or, it's particularly good with poached eggs and toasted sourdough, with or without hollandaise. 
At Christmas, it's ideal for large, help–yourself lunch parties, as the whole side looks the part, and it's really easy to serve – as long as you flake it rather than trying to slice it! 
Farmed organically on west coast of Ireland. Kiln–smoked over a live beech wood fire in County Cork. Unsliced. 
"I talked too much about your chilli pepper one." Germany, Jan 2019.
"Amazing! Chilli Salmon!"  Cobh, Co Cork 
ORIGIN
Farmed Organically, Ireland
INGREDIENTS (Allergens in BOLD)
Irish Salmon FISH (Salmo salar) 97%, salt 3%, beech wood smoke
May contain bones 
STORAGE
Refrigerate 0-4C
Bring to room temperature before serving
NUTRITIONAL INFORMATION
Quantity per 100g:
Energy: KJ 947 / kcal 226
Fat Total: 12.5g
Fat Saturated: 3.3g
Carbohydrate: 0g
Sugars: 0g
Protein: 28.4g

EXTRA INFORMATION
IRELAND THE SEAFOOD ISLAND
 "You can't separate the artisan food business in Ireland from our geography… our landscape is at the heart of what we create. What we have in Ireland is wonderful raw material and we have the skills to bring those raw materials on, through husbandry" 
FRANK HEDERMAN
Looking for inspiration?
Check out our recipes for expert hints & tips on preparing your salmon. Whether it's for a dinner party or Sunday brunch, we have over 50 delicious recipes for you to try.
All Recipes