Hederman Traditional Beech Smoked Irish Salmon (Cold Smoked)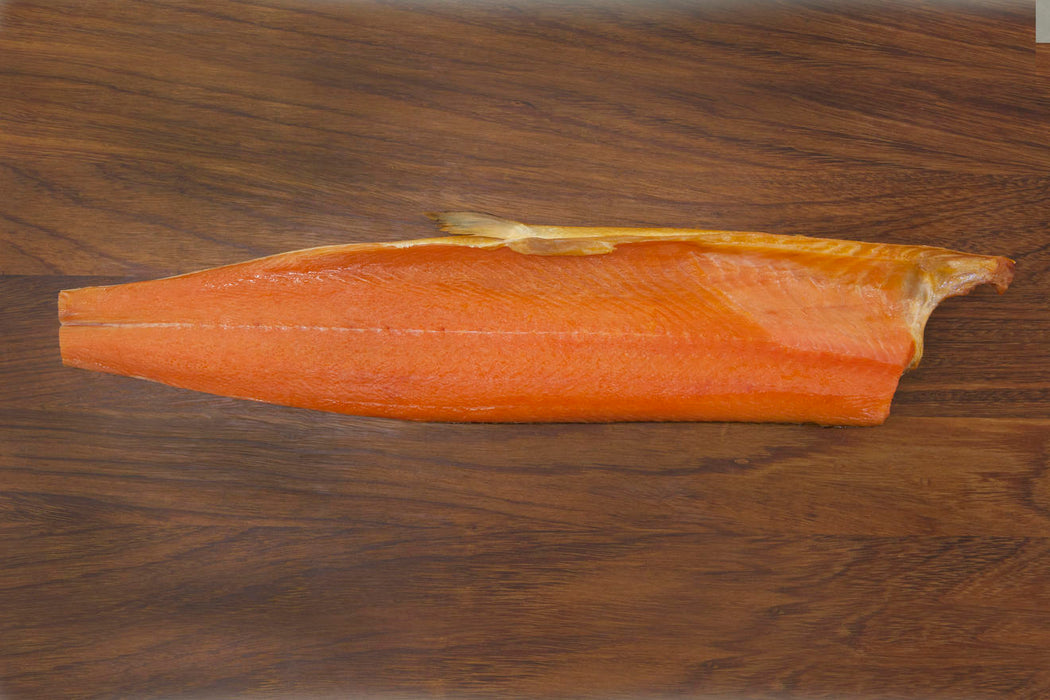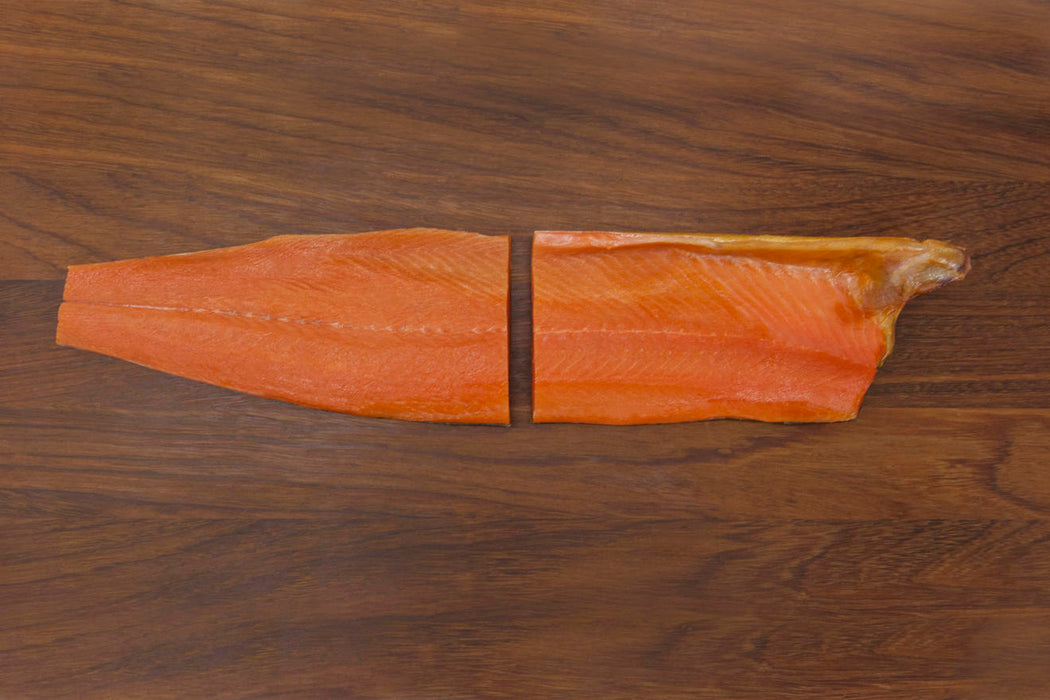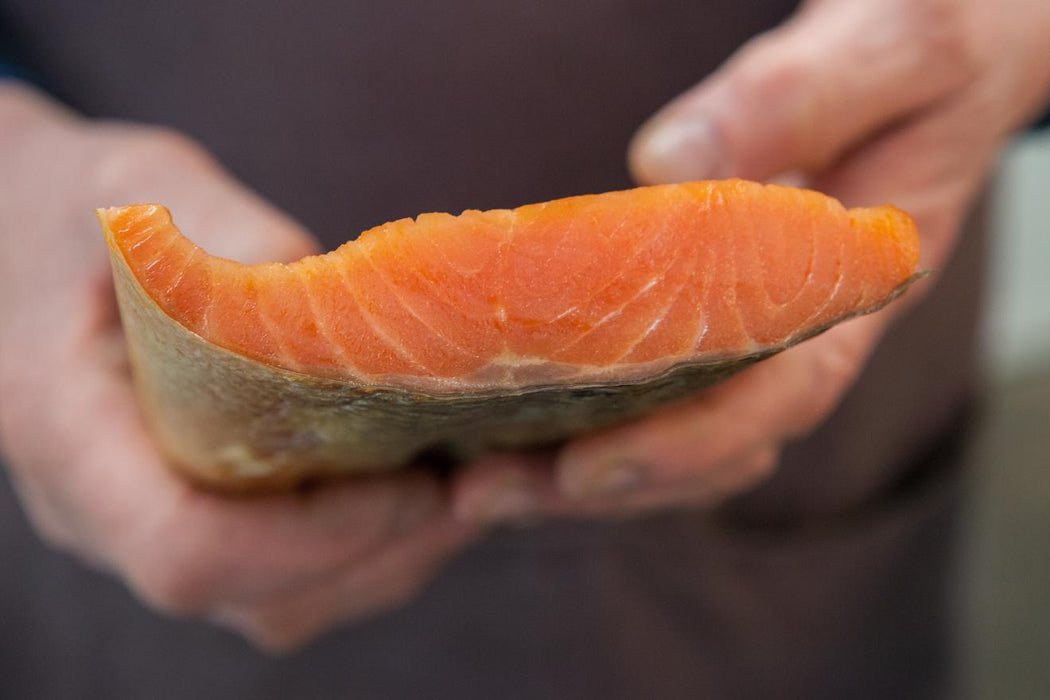 WHY CHOOSE HEDERMAN TRADITIONAL BEECH SMOKED IRISH SALMON
(This is cold smoked salmon, made with organic fish)
Frank Hederman made his reputation in the early days smoking wild fish. However, we are also really proud of our smoked organic salmon. Numerous people who visit the smoke house and try both walk away with the organic as often as they take the wild.
There might be more 'travel' in flavour with the wild – but our organic fish is really quite a revelation, and has converted many who say they don't like smoked salmon at all, back to eating it again – regularly!
We buy only the very best quality Irish organic fish and it is hung, like the wild fish, in our smoke house, a process which makes it stunningly lean, tender and delicious. We use beechwood which doesn't compete with the cure or the fish.
You absolutely do not need lemon juice – more often used as a disguise for poorly smoked fish with the unpleasant notes of industrial farming. However, diced or thinly sliced red onion does a great job to enhance the flavour of well smoked salmon further still. Orange, fennel and simply dressed leaves make a nice side salad too.
"Mr Hederman smokes fish, which is a little like saying Steinway makes pianos." J. Apple - New York Times
ORIGIN
Farmed Organically, Ireland
INGREDIENTS
(Allergens in BOLD)
Irish Salmon FISH (Salmo salar) 97%, salt 3%, beech wood smoke
May contain bones 
STORAGE
Refrigerate 0-4C
Bring to room temperature before serving
NUTRITIONAL INFORMATION
Quantity per 100g:
Energy: KJ 561 / kcal 133
Fat Total: 4.6g
Fat Saturated: .9g
Carbohydrate: 0
Protein: 23g
Sugars: 0
Salt: 1.27g
EXTRA INFORMATION
IRELAND THE SEAFOOD ISLAND
 "You can't separate the artisan food business in Ireland from our geography… our landscape is at the heart of what we create. What we have in Ireland is wonderful raw material and we have the skills to bring those raw materials on, through husbandry" 
FRANK HEDERMAN
Looking for inspiration?
Check out our recipes for expert hints & tips on preparing your salmon. Whether it's for a dinner party or Sunday brunch, we have over 50 delicious recipes for you to try.
All Recipes