C&C - Poached Salmon & Crab Marie Rose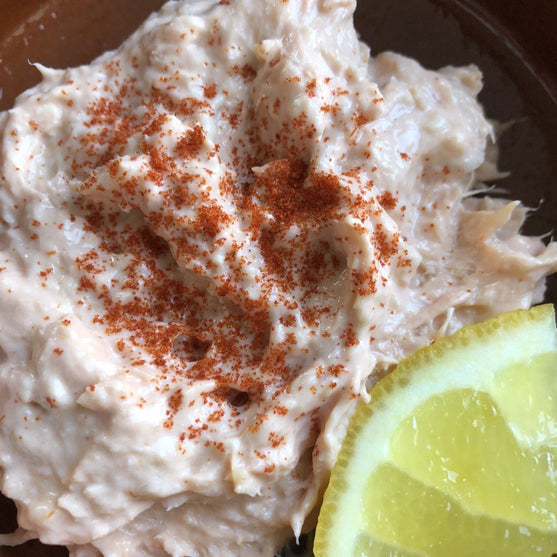 ** Click & Collect only **
250g or 500g of creamy & luxurious poached salmon and crab salad. Delicious on crusty bread or with a salad platter.
WHY BUY HEDERMAN SMOKED FISH PATES
We handmake all out our pate fresh for market or to order, in our smoke house kitchen using our own smoked fish and the simplest of ingredients. We add no preservatives or flavourings that are not real food.
INGREDIENTS
 (Allergens in BOLD)
Irish Poached Salmon FISH (Salmo salar), organically farmed, Crabmeat CRUSTACEAN, Marie Rose dressing DAIRY, EGG, MUSTARD, herbs and seasoning.
STORAGE
Refrigerate 0-4C
Bring to room temperature before serving.
IRELAND THE SEAFOOD ISLAND
 "You can't separate the artisan food business in Ireland from our geography… our landscape is at the heart of what we create. What we have in Ireland is wonderful raw material and we have the skills to bring those raw materials on, through husbandry" 
FRANK HEDERMAN
Looking for inspiration?
Check out our recipes for expert hints & tips on preparing your salmon. Whether it's for a dinner party or Sunday brunch, we have over 50 delicious recipes for you to try.
All Recipes