C&C Hederman Hot Smoked Irish Salmon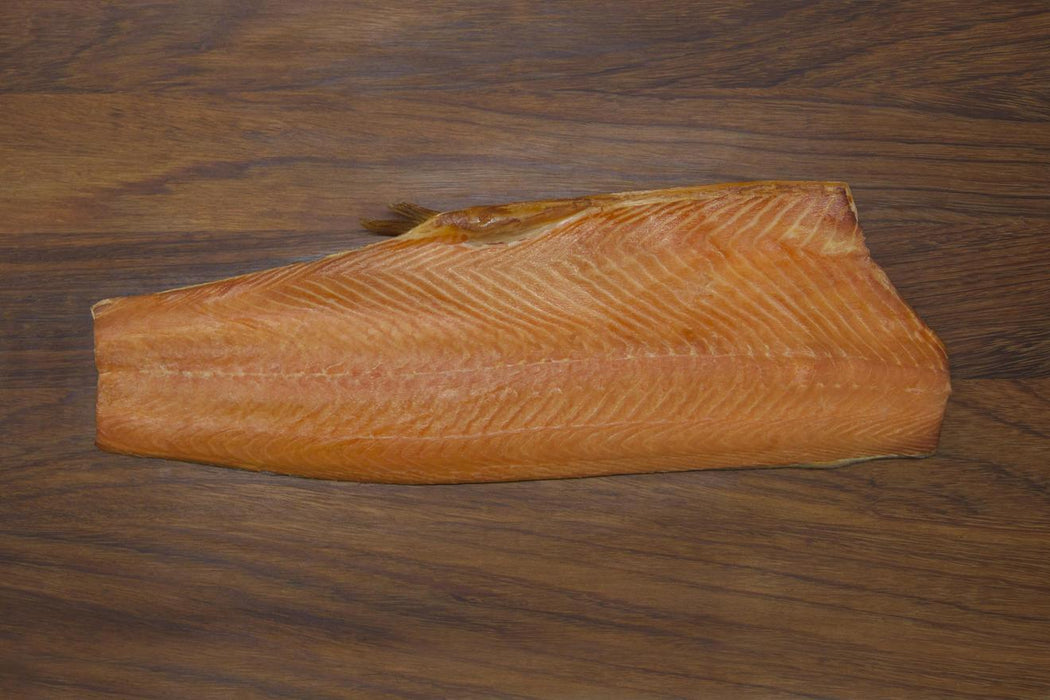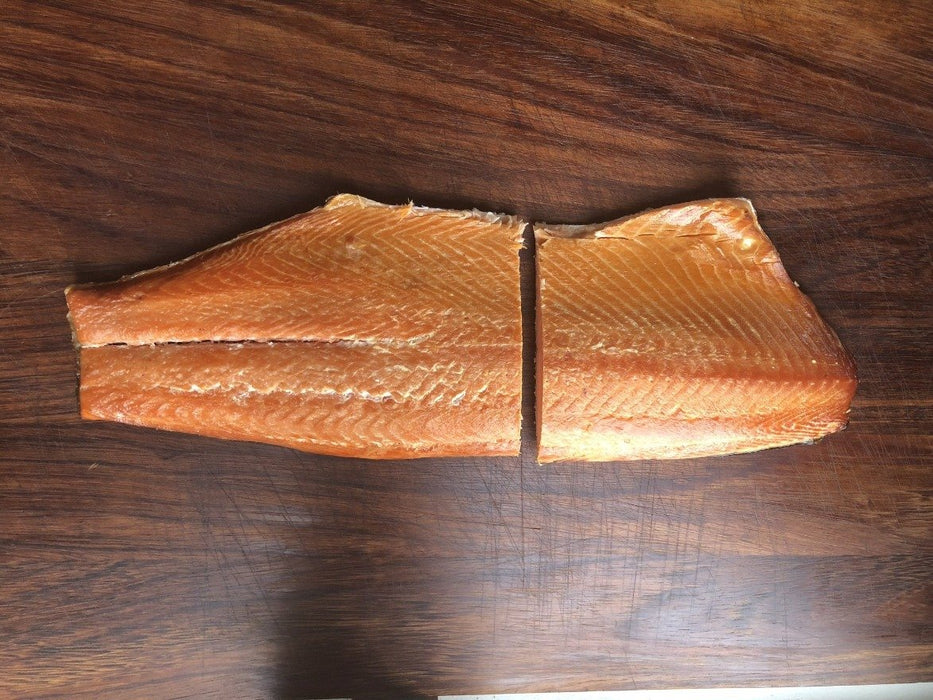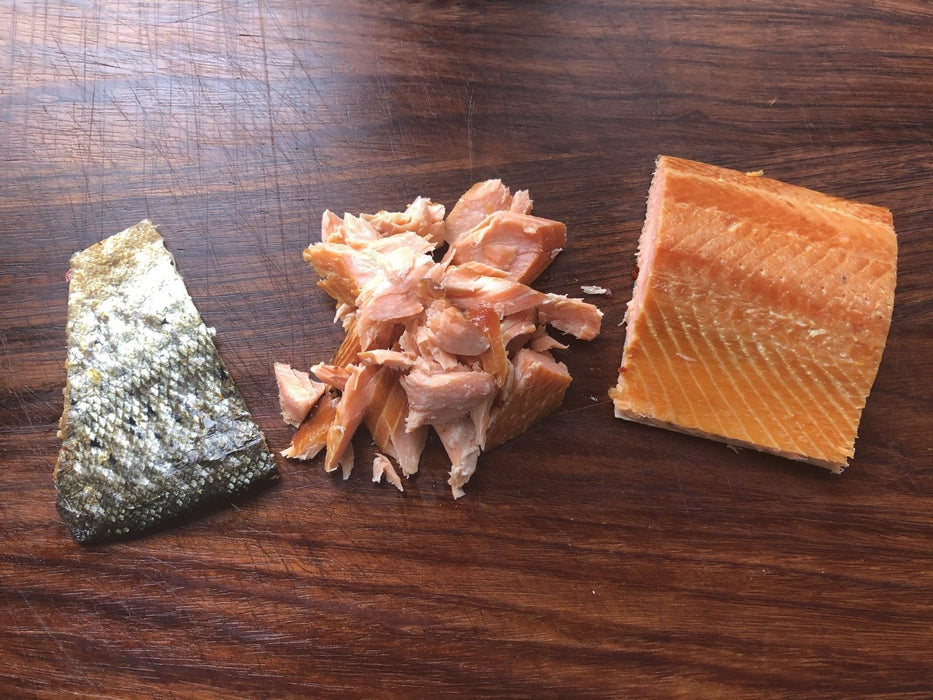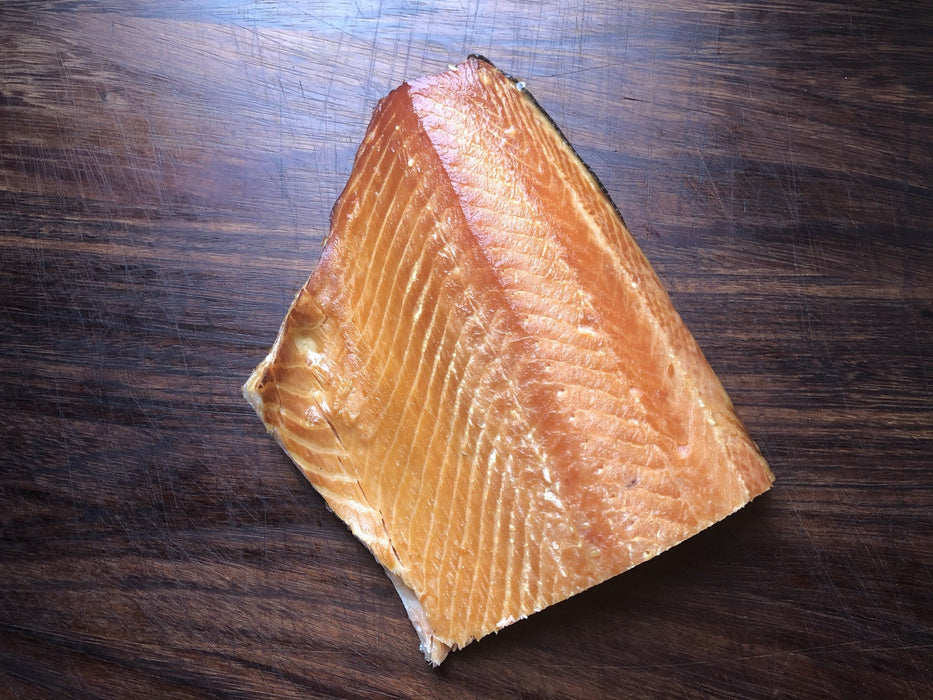 ** Click and Collect only **
The Irish tradition is to cold smoke salmon, but hot smoked salmon- that's salmon which is smoked while cooking- is really something else.  Since we introduced it for Selfridges decades ago , this succulent densely flavoured fish has gained  an insatiable & loyal following. It's incredibly versatile- we use at home from breakfast onwards and in our smokehouse kitchen gratins, tarts, salads. That said it is perfect to play a starring role in mains, festive platters and party canapés. Whole sides are great where panache is required, but we have smaller piece too to suit you. Our hot smoked comes 'plain'  or with smoked Kashmiri chillies, which is also rather addictive (and not actually as hot as it looks)
Farmed organically on west coast of Ireland. Kiln–smoked over a live beech wood fire in County Cork. Unsliced. 
IRELAND THE SEAFOOD ISLAND
 "You can't separate the artisan food business in Ireland from our geography… our landscape is at the heart of what we create. What we have in Ireland is wonderful raw material and we have the skills to bring those raw materials on, through husbandry" 
FRANK HEDERMAN
Looking for inspiration?
Check out our recipes for expert hints & tips on preparing your salmon. Whether it's for a dinner party or Sunday brunch, we have over 50 delicious recipes for you to try.
All Recipes